Keep a Well-Run Vehicle That Continues to Impress
Visit Our Ford Service Center at Pierson Ford Lincoln Inc., serving Groton, Ellendale and Ipswich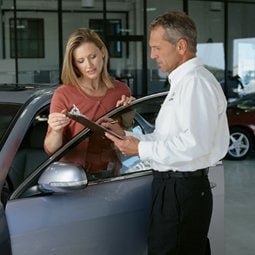 Keeping your vehicle going strong for many miles is the goal of practically every driver. You can accomplish when you make regular trips to our Ford service and repair department. We serve those in Aberdeen, and the surrounding Groton, Ellendale and Ipswich areas, with a team of highly-trained technicians who know all the inner workings of your vehicle, and have the latest tools and equipment here at Pierson Ford Lincoln Inc.. With our level of expertise, you know you can go right to the source to have your maintenance and repairs completed.
With a multitude of services here, you can always keep your vehicle going, and that's why we encourage you to schedule an appointment online today, or give us a call, and we'd be happy to help you as soon as possible, and keep your vehicle running at its best.
We'll make every effort to make your scheduled appointment work, but please call to confirm availability!